In 1 week today – Halloween – I will be 30 years old! The Halloween part I love – it was always great when I was younger having Halloween birthday parties and even when I was not so young at Uni dressing up with all of my friends and taking over the Union! So, yes… I probably do have a bit of Witch in me, but I like that – it makes me unique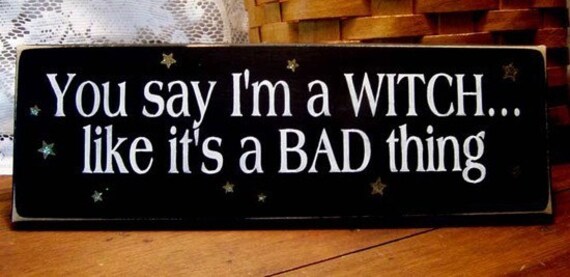 The being 30 part I don't love quite so much however! No offence to those already 30 or above – this is just my ramblings about how I feel – good and bad!
I know its not the end of the world and we all have to get older, its just that I quite like being in my 20's and soon I will not be in my 20's anymore – I will be in my 30's – I will be nearly 40!! You have to admit – 30 sounds a lot older than 29?!
Over the last few weeks I have definitely noticed a few more lines around my eyes and my make-up goes on slightly differently in that area. Is this what happens – when the clock strikes 12 on my birthday – will it all be down hill?! What about you guys – do things change at 30, or is it all just good?!
That all said, there are also the positives. With age comes life and experience and I am definitely gaining that – its my 3rd wedding anniversary in December, my wedding planning business is going strong (Temple Gregory) and this new blog is also starting to take off. I am excited about the future and know I have lots to look forward to. Perhaps all of these things cannot be done in your 20's?
My husband is already a few birthdays into his 30's and he is Mr Horizontal anyway, so he is not bothered one bit! He has very good genes though and looks younger than he is! He says he is like a fine wine or cheese – getting better with age – hehe! I slap on the face serum and moisturiser twice a day and have always done this – so hopefully it will help?!
Not sure I want to be compared to a mouldy old Stilton?! I think I prefer the fine wine analogy – yep – I am like a fine wine!
So on reflection (its actually been quite therapeutic writing this post!) its not all bad – I just need to think about all of the fabulous things I have coming up. I wonder what my "Nearly 40…" blog post would say – will I be more relaxed about age by then (I will be able to afford botox by then – so all will be well!)?! Where will I be and what will I be doing?! Sure it won't be long before I am there!
What do think? Any words of wisdom on how to approach your 30's, or any funny stories about how you dealt with it?
Beckie
xx
Images via Etsy, Sisters Stuff
---